Mother's Initiation
This is an event dedicated to honoring the strong women in our lives. Sisters have the opportunity to initiate any woman in their life that they wish too, into Alpha Phi. These women will go through a ceremony similar to how we are initiated, and it is a very special day to honor these important women. This a very unique event that only we do, and it is one of our favorites.
Mr. Heartthrob
This event is called Mr. Heartthrob, named in correlation with our philanthropy, women's heart health! It is a pageant-like competition, open to the campus community, where fraternities, sports teams, and any other male organizations on campus are invited to choose a representative to compete for the title of Mr. Heartthrob. The contestants will be "judged" on categories such as best dressed, best group dance, and most money raised for the Alpha Phi Foundation.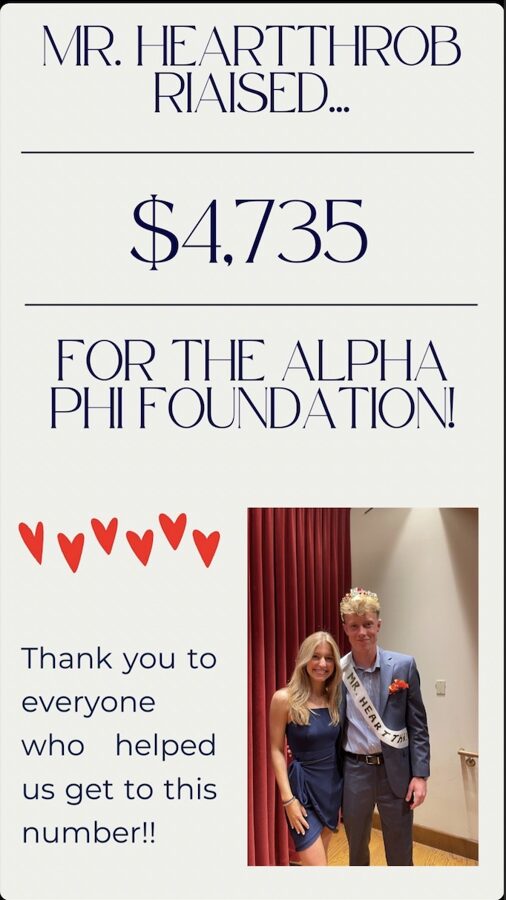 Restaurant Week
Restaurant week is a week dedicated to raising money for women's heart health. Every night we all get together at a restaurant chosen to sponsor us. A percentage of proceeds go to our foundation if you say you are there to support Alpha Phi. It is a fun way for the girls ti get involved and have fun together while also raising money.
Fall 2022 RW Schedule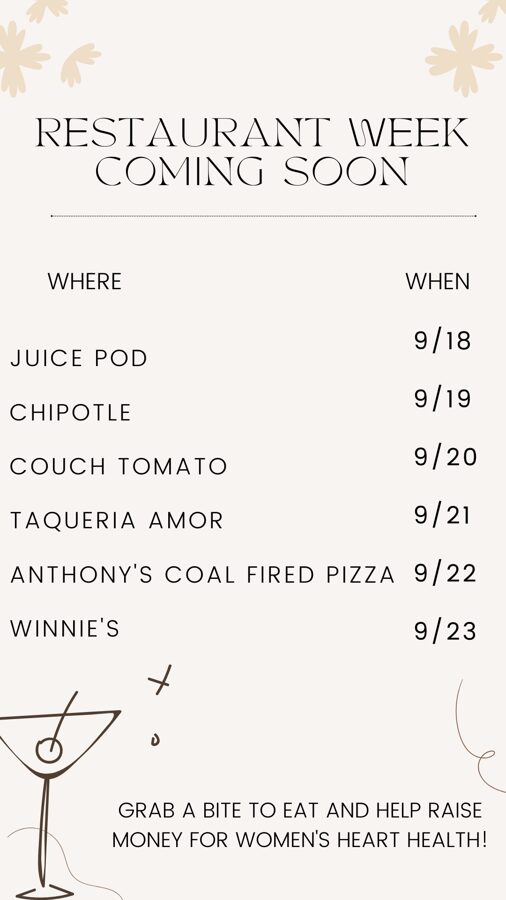 Fun Times at Restaurant Week!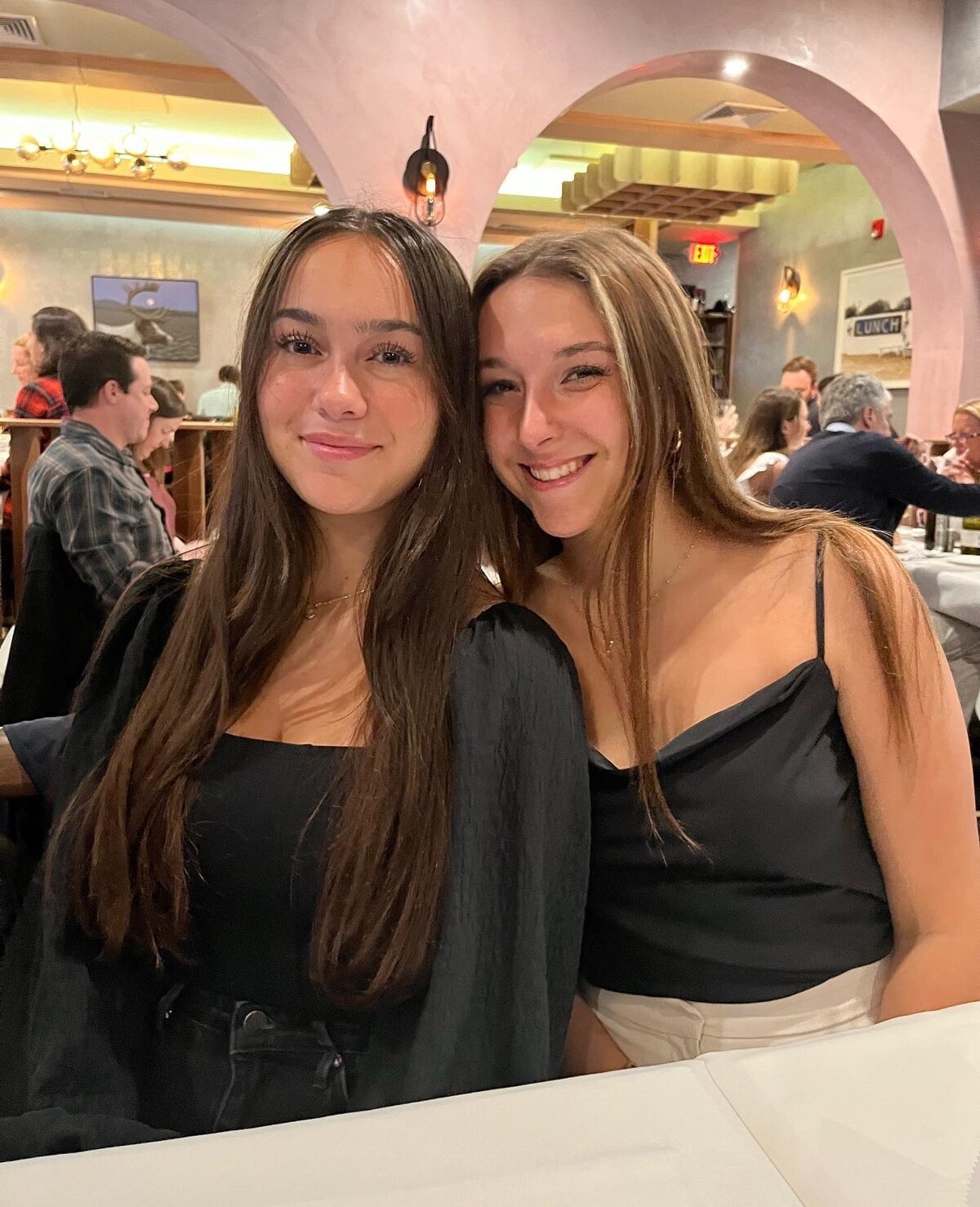 Alpha Phifa
Every spring semester we are lucky enough to partner with the Saint Joseph's soccer team to put on our philanthropy event Alpha Phifa. Members of our school are able to create teams of 5-8 to play in a soccer tournament. All money from the players and snacks are donated to the Alpha Phi Foundation!
Heart Health Week
Every February we celebrate heart health month by fundraising for the alpha phi foundation through events we put on during our very own heart health week. Events include "move your heart" a SoulCycle event, restaurant giveback night, and discounted blow outs to spend time with our sisters and celebrate our philanthropy!