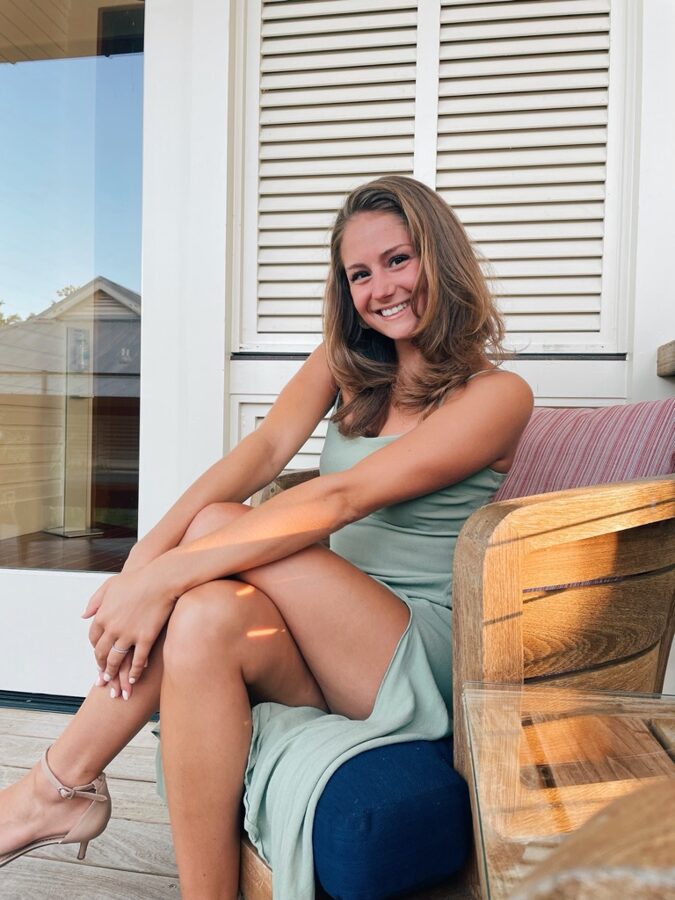 A Letter From Our President...
Hello everyone! My name is Jenna Danielson and I am the current President of the Theta Theta Chapter of Alpha Phi at Saint Joseph's University.
Three years ago as I began a new chapter of my life at St. Joe's I was eager to get involved, meet new friends, and soak up the college experience in any way I could. As my first semester came to an end, I still felt like something was missing, and so I decided to sign up for sorority recruitment on a whim. Little did I know, that decision would change my life forever. I will never forget walking into Alpha Phi on the first night of formal recruitment and immediately my mindset shifted; this was an organization I needed to be a part of. Every conversation I had, every sister I met, and the more I learned about our sisterhood, philanthropy, and impact on campus, my desire grew. Though it may sound cliche, on bid night when my bid card read "Alpha Phi" I knew I was home. These past few years as an active member have given me numerous opportunities to serve our community, grow as a leader, and make lifelong connections with these admirable women I am able to call my sisters. We are truly a family who supports one another in our successes, lifts one another up in our failures, and constantly challenges one another to hold ourselves to a higher standard. I can confidently say I would not be who I am without this organization and these women and it is an honor to serve them as President this year. I welcome you to our chapters website and hope you are able to see a glimpse of what it means to be a sister of Alpha Phi at Saint Joseph's University. Our women are strong, courageous, driven, selfless, kind- the list truly goes on. I hold this organization so close to my heart, and I hope that you have found or will find a home in Greek Life, just as I have.
All my love, Jenna Danielson