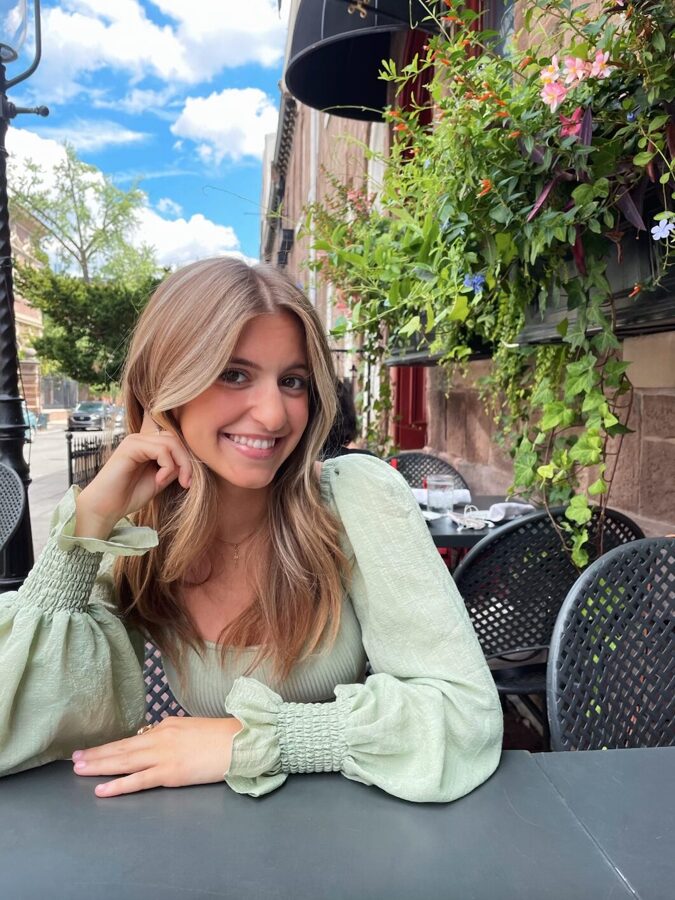 A Letter From Our President...
Hello everyone! My name is Nicole Benson and I am the current President of the Theta Theta Chapter of Alpha Phi at Saint Joseph's University.
As a freshman at Saint Joe's, I was very eager to get involved and had a wide range of interests I was hoping to pursue. With my first semester being somewhat isolating due to COVID-19, I was very interested in finding a home in Greek Life and was looking forward to rushing in the spring! Ever since the beginning of my virtual recruitment experience, I knew Alpha Phi was going to be the sorority that I could call home. Every conversation I had with the sisters was so meaningful and it felt like I had known them my entire life. One aspect that especially stood out to me about Alpha Phi was the importance and dedication to their philanthropy, Women's Cardiac Care. From growing up with a heart condition, I was touched by all the stories sisters had to share and how Alpha Phi prioritizes raising awareness for their foundation in everything they do. Even through zoom, I could tell the close knit bond all of the sisters had to one another and I knew that was exactly what I was looking for. From the moment I read my bid card, my love for alpha phi grew more and more. Being an active member has provided me with so much joy, leadership and service experience, and so many new best friends. I am so thankful to be surrounded by these like-minded, intelligent and strong women who inspire me to do my best every day. The love I have for this organization and all of my supportive sisters is what got me to where I am today. I could not be more honored and grateful to take on this role as Chapter President and cannot wait to see what this year brings. I am happy that you have found our chapter's website and I hope it gives you a feel of what it means to be an Alpha Phi sister at Saint Joseph's University. Our women are powerful, fearless, passionate, selfless, loving, and the list continues. I adore this organization dearly, and I sincerely hope that you, too, have found or will find a home in Greek Life.